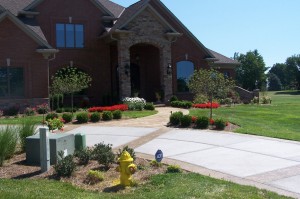 Nature's Way is a family owned lawn care company that has been serving Northern Kentucky and Eastern Ohio since 1988. Our trained staff can help with every aspect of your lawn care needs. In addition to landscape design and maintenance, we offer professional scheduled mowing, spring and fall landscape maintenance, lawn applications, as well as snow removal.
First impressions are usually the last impression. A well maintained lawn and landscape can enhance the visual impact and usefulness of your property.
Let our expertise create and maintain your lawn with our complete lawn care program. We can create a custom grounds care maintenance program for both                                                                                    commercial and residential customers.